The JH Basketball game vs Eugene on Monday 10/2 will have a 2 quarter B boys game starting at 5:30 pm.

Just for clarification, like tonight's JH basketball game, when we play B games we will play full games unless changes are made then we will notify you. Tonight's bus will leave here at 4:30 for JH basketball and 2:30 for Baseball.

We will be running combined routes tomorrow after school. Andrea will be at the zoo for the incentive trip so her route will run later. If you plan to pick your student up instead of the later route, please notify the school. Sorry for any inconvenience this may cause.

Don't forget the Beta Club Blood Drive is today from 1-6 in the Library. Units donated = Scholarships for our Seniors If you did not register, but would like to donate, please drop by as walk-ins are accepted.

Activities 9/25-9/30 Monday 9/25 Softball @ Jamestown 5 PM (Bus leaves 3:45) Baseball @ Jamestown 7 PM Tuesday 9/26 Softball VS Slater @ Bunceton 5:30 PM Baseball VS St. Elizabeth 5:30 PM Wednesday 9/27 Softball @ Boonville 5 PM (Bus Leaves 3:45) JH Basketball @ Jamestown 5:30 PM (B Boys, GIrls, A Boys) (Bus Leaves 4:30) Thursday 9/28: Map/EOC Incentive Trip Bus Leaves 7:45 AM Friday 9/29: JH Basketball VS Jamestown @ Bunceton 5:30 (B Boys, Girls, A Boys) Baseball @ Cairo 5 PM (Bus Leaves 2:45) Saturday 9/30: Cross Country @ Calvary Lutheran 9 AM (Bus Leaves 7:30 AM)

Time is ticking to earn our students more books! Until Sunday night, you can contribute through the invitation from your favorite student or make a school-wide contribution:
http://tinyurl.com/PrairieHomeCommunityLink
Fun fact! Teachers can earn shopping sprees for classroom supplies or books when 60% or more of their students register and send 10+ invites to family and friends. Thanks for supporting our teachers!



Attention Book Blaster families! We have only a few days left! Now is the time to contribute through the invitation from your favorite student or to make a school-wide contribution: 
http://tinyurl.com/PrairieHomeCommunityLink
. You have until Sunday night to contribute. Thank you to everyone in our community and beyond that has contributed to our Book Blast event! Your support will help students take home as many books as possible, up to 10 each. In our quest to promote literacy and reading, every new book is like gold to be treasured!

DESE has opened the Close the Gap grant program. This program allows parents to apply for financial reimbursement on several educational activities and materials. More information and application instructions can be found at
https://missouri.withodyssey.com/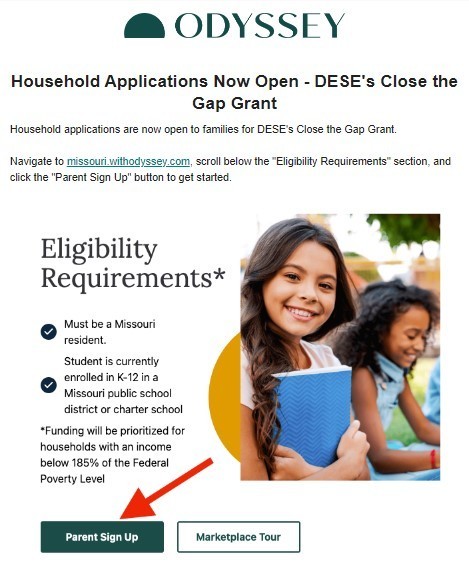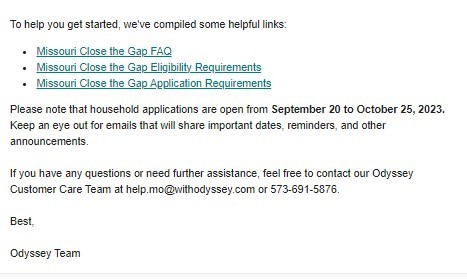 The Book Blast is going strong as we approach these last few days of the event. It's not too late to complete your Treasure Map, earn your 3 rewards, and help your child's teacher earn a shopping spree to purchase books and supplies for their classroom! When 60% of the classroom's students register and invite 10+ friends and family members, that teacher will earn a $100 shopping spree. If ALL the classroom students invite at least 10+ friends and family members, the teacher will earn a $200 shopping spree. Visit
http://bookblast.booksarefun.com/PrairieHomeR565068
to participate!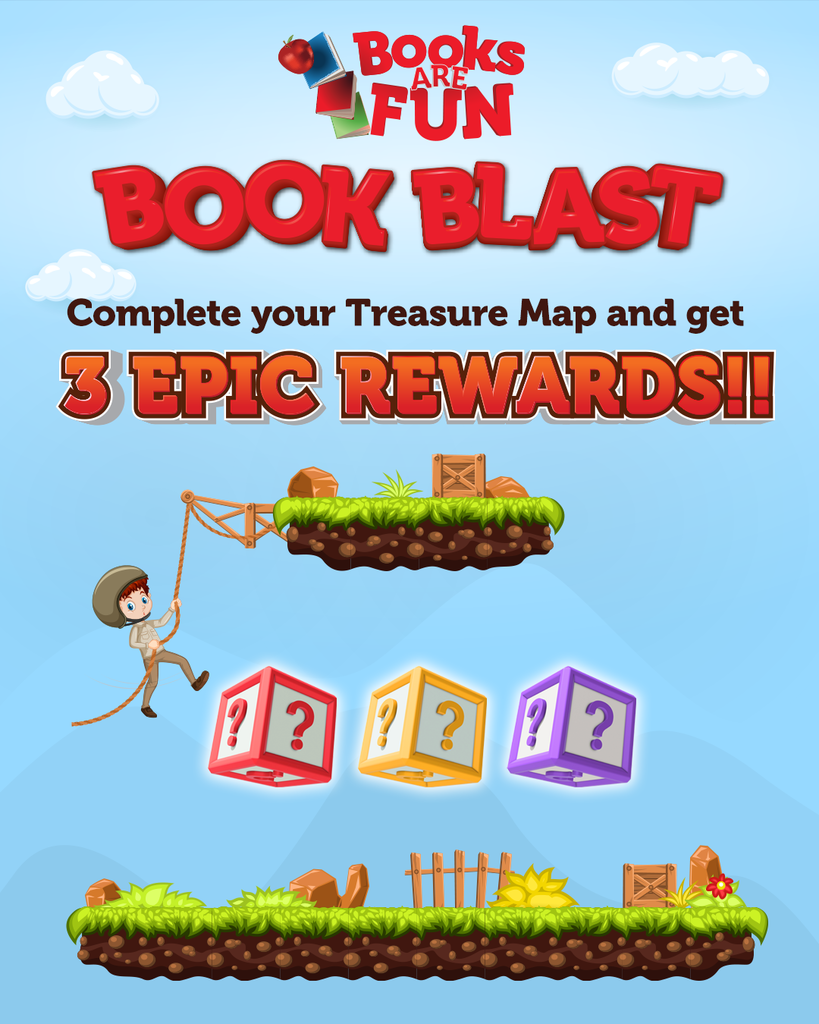 Our quest to level up our readers has never been so much fun! We're blasting through our adventure to earn as many books as possible for our students. Today, we announced the winner of the iPad! Congratulations, Colton Shively!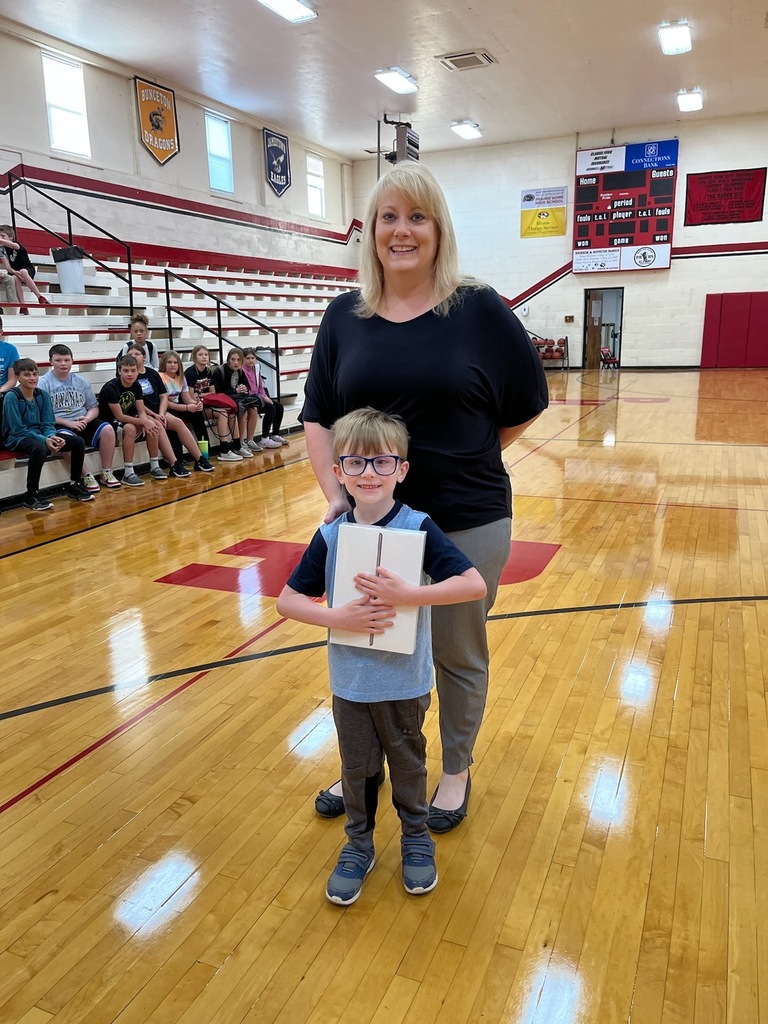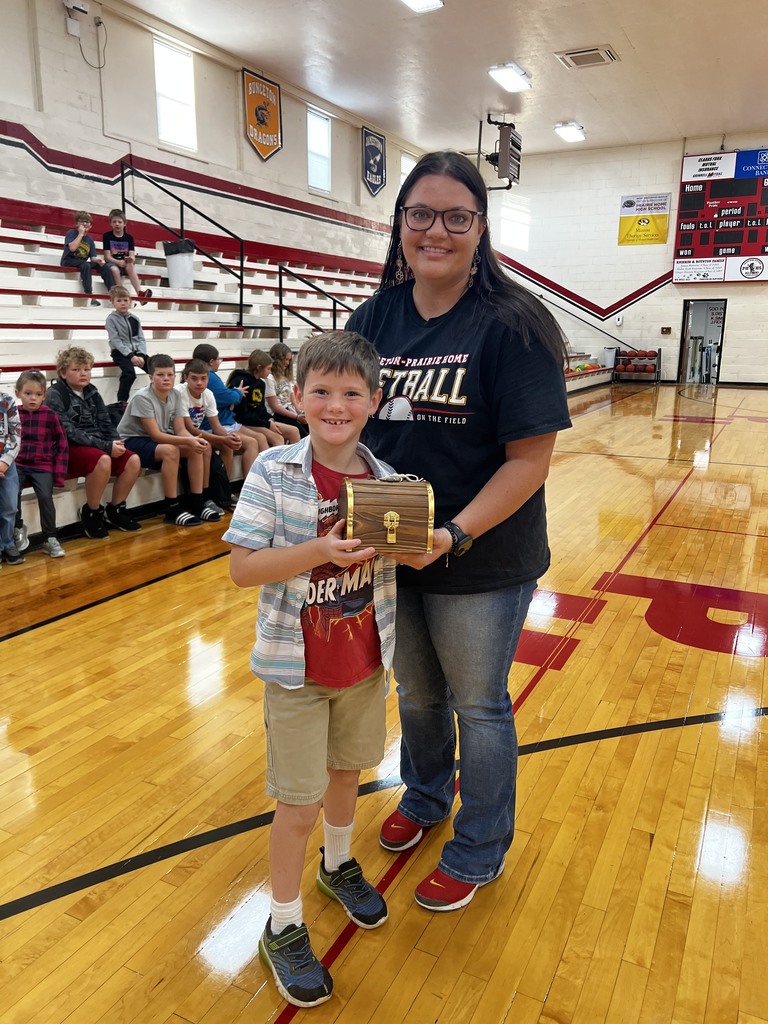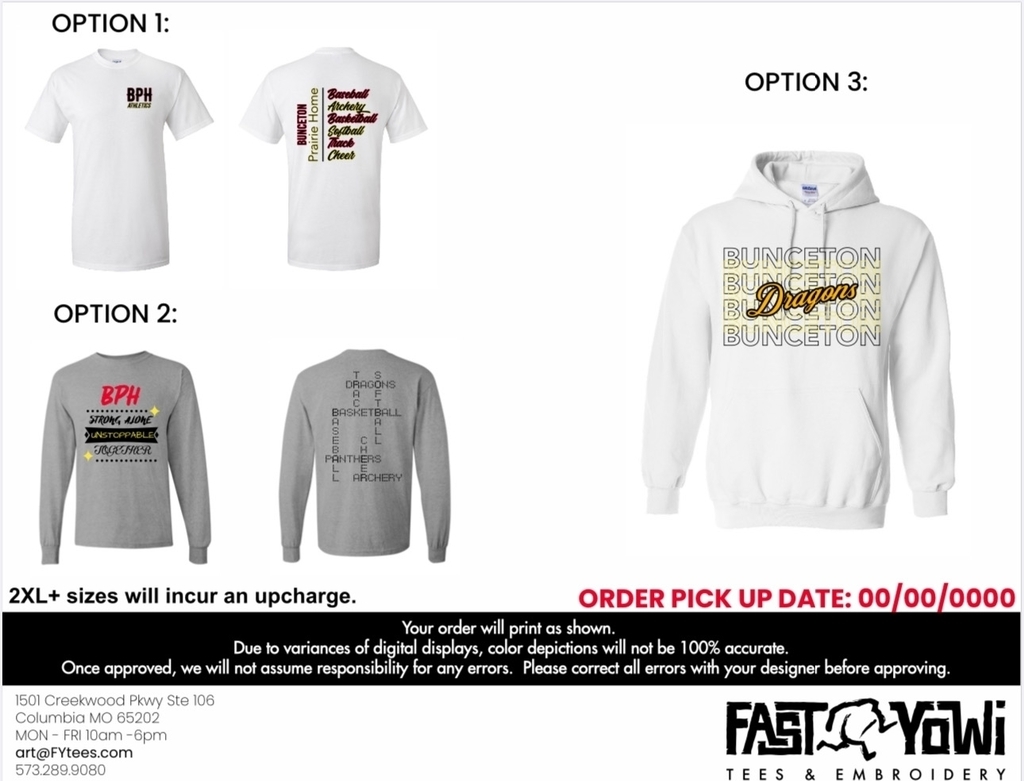 CXC @ Boonville, 9/19. Awesome racing on a tough course by all our runners! Congratulations to Cooper for medalling and breaking the school record again!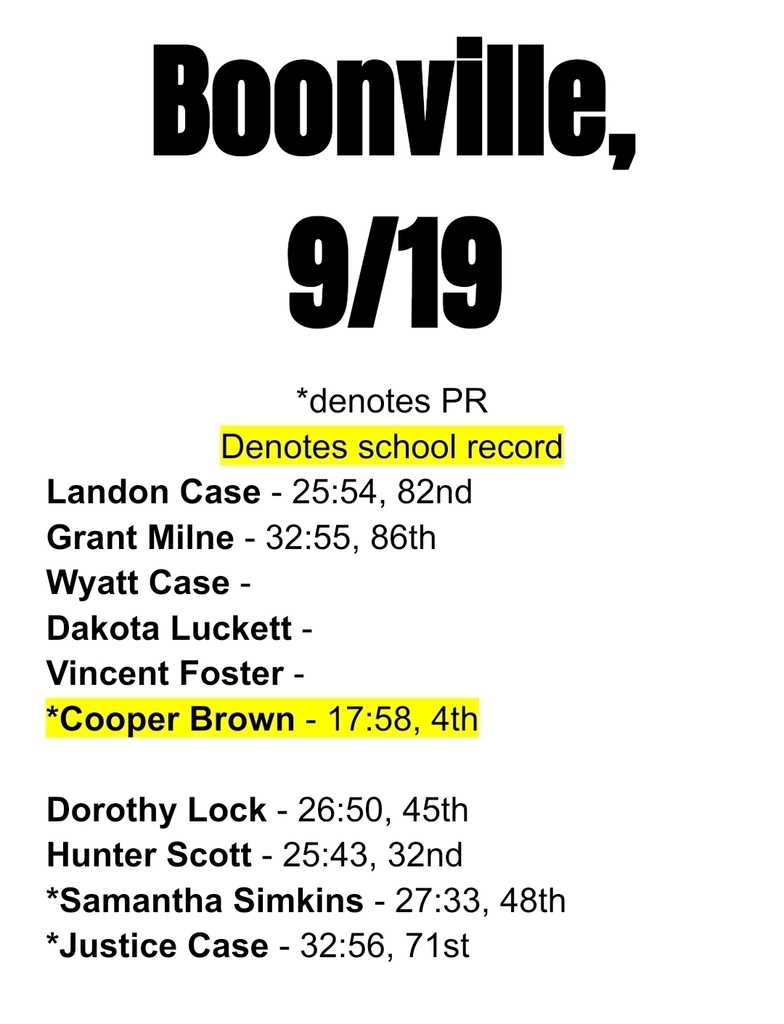 CXC @ New Franklin 9/16.Great racing by everyone! Congratulations to Hunter and Cooper for medalling. Another meet coming home with hardware!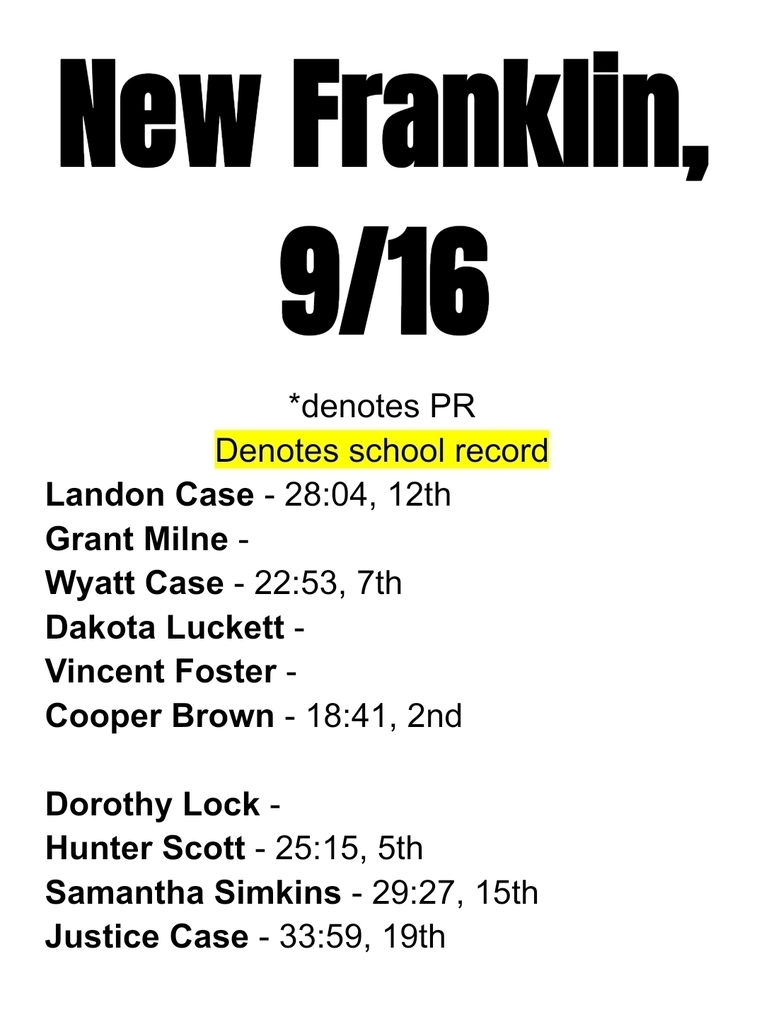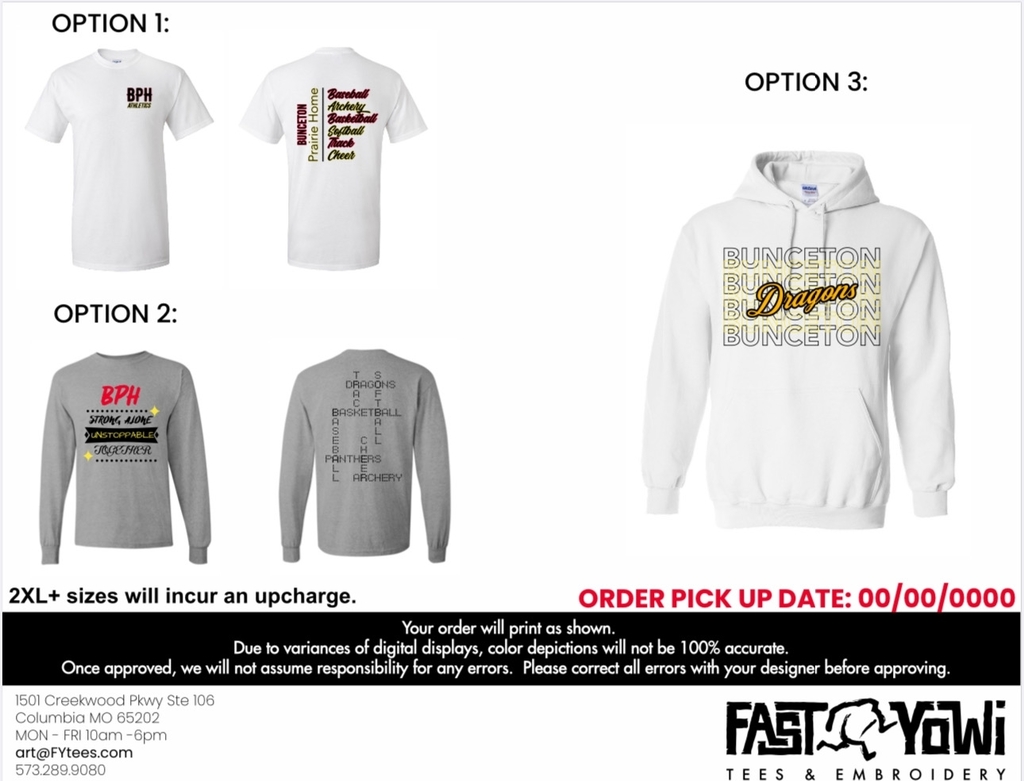 BPH Softball beats Pilot Grove 10-6. Baseball falls 15-4.

The softball game for tonight is a 5 PM start. I apologize for the mistake. Baseball tonight will be Varsity only due to player injuries.

Here are the activities for the week: Monday 9/18: Softball VS Pilot Grove @ Bunceton 5:30 PM Baseball VS Pilot Grove 5:30 PM JV To Follow Tuesday 9/19: Cross Country @ Boonville 4:45 PM Wednesday 9/20: Softball @ Glasgow 5 PM Thursday 9/21: Softball @ Higbee 5 PM Baseball @ Higbee After Softball Game Friday 9/22: Softball @ Brunswick 5:30 PM Baseball VS Eugene 5:30 PM