Baseball game tonight at 4:30 in Jefferson City, at Calvary Lutheran. Varsity only.

The Volleyball game for tonight, September 24, against Calvary Lutheran has been cancelled.

Elementary Virtual Parent Meeting starting in 8 minutes on Zoom. Meeting ID: 815 0193 0204 Passcode: 0xMSjH

Eugene Baseball Tournament has been changed. Please click on the link to see the new bracket or see news article on the website about Eugene Baseball tournament.
https://5il.co/kvft

The baseball game for Monday, September 21st, has been cancelled by Tuscumbia due to COVID.

The baseball game for Thursday, September 17th, has been moved to Bunceton. Game time is 5:00 with V/JV.

The baseball game against New Franklin has been rescheduled for September 25, at 5, in New Franklin.

Just a reminder that tonight will be a Zoom meeting for parents of secondary students (grades 7-12). Starts in 1 hour at 6:00 PM. Zoom Meeting ID: 846 9197 9420 Passcode: 5MmLHf

The baseball game for tomorrow, September 15, has been cancelled by New Franklin.

Last week's baseball game against Higbee has been rescheduled for Tuesday, September 22, at 5:00 in Higbee.

Our new buzzer entry has been installed on the front doors. In order to come into the building, you will need to push the button below the camera. The camera is located on the North wall by the front doors. Karma will then press a button to open the doors.


Tonight's baseball game has been cancelled.

PICTURE DAY - Tuesday, Sept. 8th Picture day is tomorrow! Photographers will be screened and be wearing mask. Due to social distancing no one will be allowed to view their photos at the camera this year. To view the flyer online go to:
www.inter-state.com/order
, and enter code 50788J.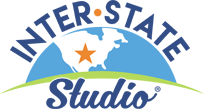 Reminder that tomorrow, September 8th, will be Picture Day for Prairie Home students. Interstate Studios will be taking extra precautions during picture day. Click link to see Interstate's video:
https://www.youtube.com/watch?v=8IQaLz7LQ98

With recommendations from Health Department, we will be requiring staff and students to wear a mask on bus. Please contact office if you are in need of a mask.

Please read the informational letter from the Superintendent by using this link.
https://5il.co/kliw

Reminder that the game time tonight for Volleyball is 5:30pm in Hallsville. Also reminder that if you want to attend, you will get a ticket to get into the game. You will also need to pay admission. If you do not have a ticket, please see Mr. Shore.

The game time for tomorrow night's volleyball game in Hallsville, has been changed to 5:30.

Please read the informational letter from the Superintendent by using this link.
https://5il.co/kj79