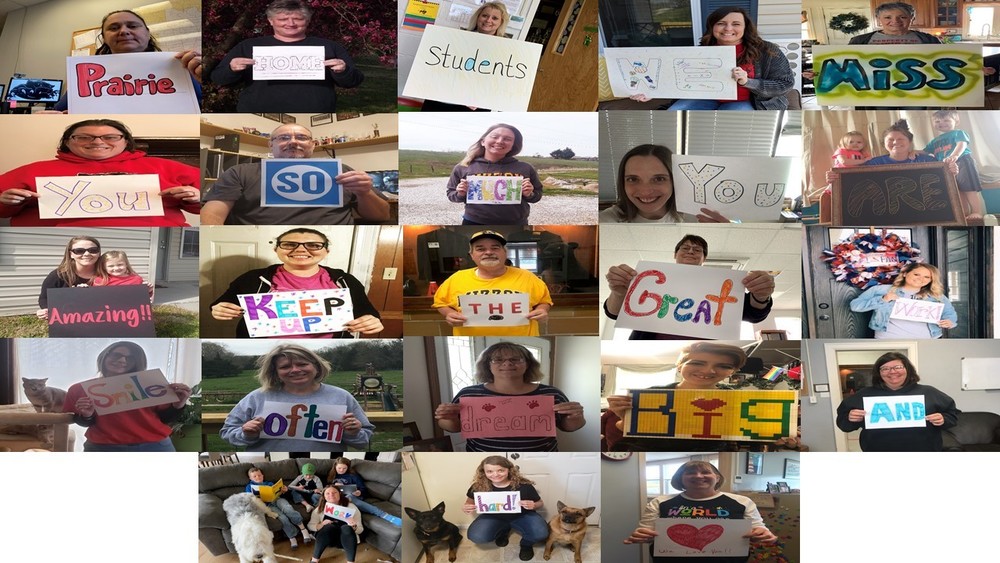 We Miss You!!
Shelly Rex
Thursday, April 16, 2020
Thank you Ashlei Kemp who organized a way for the teachers to connect to their students. With a collage that states Prairie Home Students we miss you so much! You are Amazing keep up the great work. Smile often, Dream big and work hard. We love you!
See our video here: https://drive.google.com/open?...