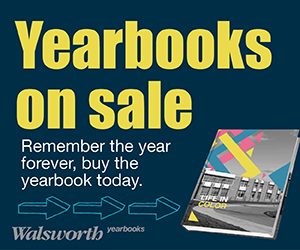 YEARBOOKS ARE ON SALE NOW!
Yearbooks will now be FALL BOOKS. The entire year of 2021-2022 will go into this year's book, as well as the spring activities from last year. Books will then be delivered next Fall of the 2022-2023 school year.
$25 until December 22, $30 after.
Order online to pay by credit card or to personalize your yearbook at www.yearbookforever.com.
Or find an order form in the weekly newsletter to pay by cash or check and send back to school.